With warmer and sunnier weather around the corner, it is exciting to think about spending more time outside! Whether you enjoy taking walks, lounging outside with a book, or watching your favorite major or little leaguer play a baseball game, there are lots of ways to enjoy being outside. When thinking of and planning for summer activities, we thought it would be helpful to hear from an expert on the most critical ways we can keep our skin safe throughout the summer months.
I reached out to Dr. Sheetal Mehta, who is a board-certified Dermatologist at Rush University Medical Center. She specializes in Head and Neck Skin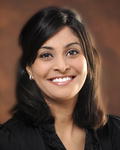 Cancers and Cosmetics and is the director of Mohs micrographic and dermatologic surgery and assistant professor in the Department of Dermatology. May is Melanoma/Skin Cancer Detection and Prevention Month and she said now is the ideal time to review the basics of skin care and sun protection. Healthy skin is her passion and she emphasized five helpful hints of caring for our skin.
Skin protection from the sun

Use skin care lotion with protection of at least 30 SPF with titanium or zinc, reapply every two hours and after swimming or perspiring
Wear wide brim hats and clothing to cover skin

Use Retin A

This product is appropriate for those over 30 years of age; it can help with the anti-aging process and fine lines

Vitamin C

The use Vitamin C products in the morning can help protect our skin from pollution, sun, and wind damage

Wash face before going to sleep

Use a gentle facial cleanser before bedtime to rid our face of pollutants and products, a non-abrasive hand head brush can be beneficial

Self-examination

It is important to regularly self-examine our skin, nails, and mucous membranes for a sore that isn't healing, a red bump or scaling patch, or a changing mole or freckle.
Thank you, Dr. Mehta, we really appreciate your expert advice! So, let's all enjoy some outside time this summer, and keep our skin safe while doing it.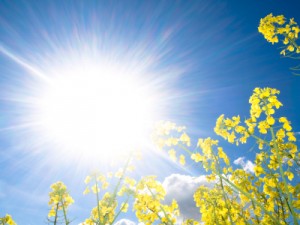 At 2×2 Health, we hope your summer months are filled with joy and relaxation. If you or a loved one is dealing with a complex medical health issue, we are here for you. We're a team of experts with clinical and caregiving backgrounds who believe in collaboration, knowledge sharing, and communication. From managing appointments to ensuring the understanding of a diagnosis to navigating a treatment plan, we proactively empower individuals to make informed, personalized decisions. If you have a lot of questions for your healthcare team, or don't even know the questions to ask o where to start, we are here for you.
Healthcare with you. Healthcare for you.Wndy Benson, MBA, OTR/L