June is Alzheimer's Awareness Month. According to the Alzheimer's Association, Alzheimer's is a type of dementia that causes problems with memory, thinking, and behavior.  I reached out to the experts in this area: Anna Dowd and Danielle Arends from Alzheimer's & Dementia Care Experts. Anna and Danielle are Advanced Practice Nurses who have over 30 years of combined experience in providing personalized guidance for patients with all forms of dementia including Alzheimer's disease. They believe in a holistic approach to care and help both individuals as well as their families.
What are some of the common concerns you often hear about from families who are affected by Alzheimer's?
Many families feel overwhelmed, yet also wonder if they are doing everything that can to help
It is common for friends or family members to say that he/she "Is doing great" or that they "Can't even tell that there is a problem." This lack of understanding can be difficult to navigate and manage.
Depending on the stage of illness, there may be periods of mild or advanced forgetfulness, both of which are challenging
Concerns with whether a loved one should continue to drive and stay home alone, especially because there can be changes that build over time.
Advanced care planning and access to finances can often be a smoother transition when addressed early in the process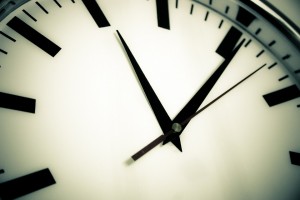 When families are concerned about Short Term Memory Loss, what are some helpful strategies they can use?
Visible calendars with large numbers can be helpful to identify the day and date. Reminder signs that label the location of commonly used items or necessary steps to take when getting ready for bed can also be helpful.
When the time of day is a common question, an analog clock instead of a digital can be beneficial. Many people grew up telling time on a clock face and can better understand where the number are than the actual numbers themselves
Keeping a scheduling log of meals, activities, medications, etc. can be helpful, both for the individual and for the family members
Everyone is different, but there can be better "times of the day" for each person. If your family member does better in the morning, it might be easier to try to tackle tasks like bathing, physician appointments, and running errands at that time.
Seek support wherever you can feel reassurance. It is simply not possible to do it all, all of the time. Short term memory loss can be challenging and frightening for the person as well as their families. There are a number of support groups that cater to both the individual and their loved ones.
At Alzheimer's & Dementia Care Experts, what services do you provide?
We perform in-home assessments, prescribe medications or medication recommendations. We also collaborate with healthcare providers and can assist with advanced care planning and referrals. Also, we lead support groups and educate professional groups and the public about Memory Disorders, Alzheimer's Disease, and Care Giving. www.adcareexperts.com
Thank you for the valuable information and helpful strategies!
At 2×2 Health, if you or a loved one is dealing with a complex medical health issue, we are here for you. We pride ourselves on partnering and collaborating with experts, like Anna and Danielle from Alzheimer's & Dementia Experts, for those who may be appropriate.
Healthcare with you. Healthcare for you.
Wendy Benson, MBA, OTR/L