The Confident Patient
The Confident Patient is not only our international best-selling book, but it's our guiding principle for a successful healthcare journey. Our work in developing the confident patient involves collaborative efforts between the patient, their medical teams and their caregivers.
---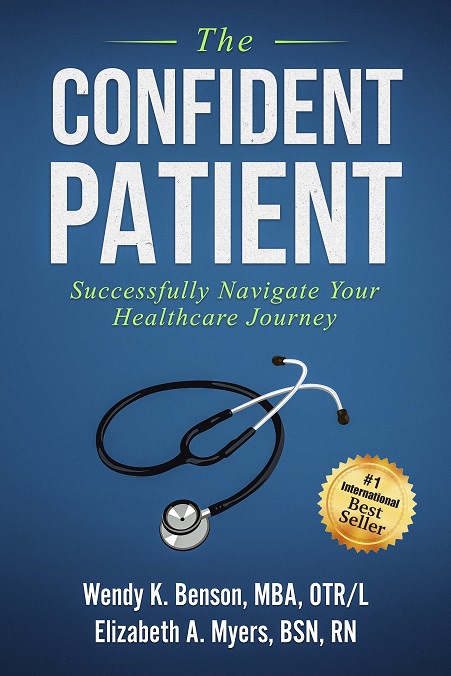 The book
On average, a typical doctor's appointment lasts less than 15 minutes. Making the most of that opportunity is critical. The Confident Patient, the book written by Chicago-based authors Wendy K. Benson, MBA, OTR/L and Elizabeth A. Myers, BSN, RN, coaches patients and their families through the complex healthcare system by providing real life stories, sample questions and advice from medical professionals.
Patients often ask us how they can better understand the medical terminology and information shared during healthcare appointments. Our advice is: don't be afraid to ask questions.
Medical terminology is not always easy to understand, and patients can gain confidence by asking for clarification when terms are used that you are not familiar with. Some examples include:
"I am unfamiliar with some of the terms being used and I really want to understand this; can you please explain it to me in layman's terms?"
"When I describe this to my family, I want to be sure I use words that they can understand; can you please tell me more about this in a way that I will be able to effectively communicate it back to them?"
"What results are we hoping for? When the results come back, who will be communicating them to me? Who is the best person for me to connect with if I have questions?"
Sharing the message of The Confident Patient
We love to share our message and insights with groups across the country.
Harvard Club of New York City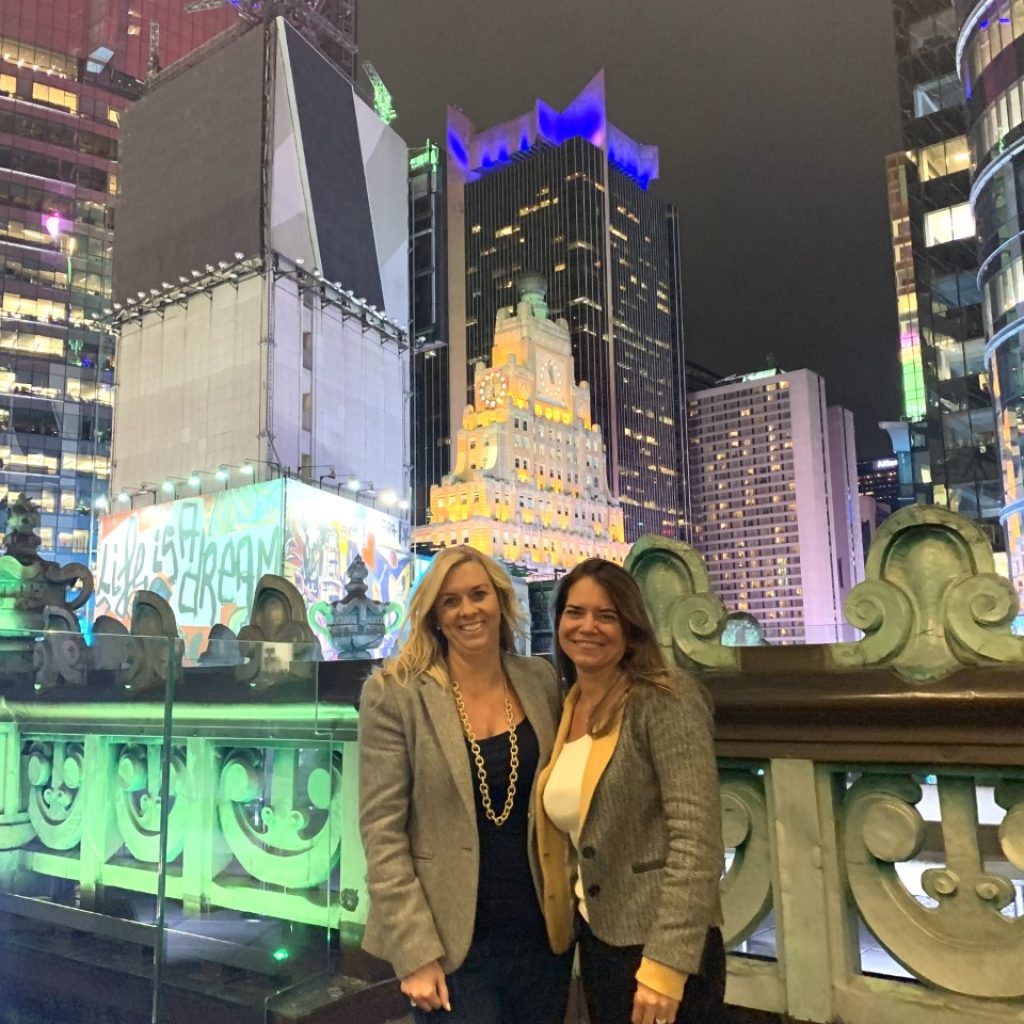 The American Academy of Ambulatory Care Nursing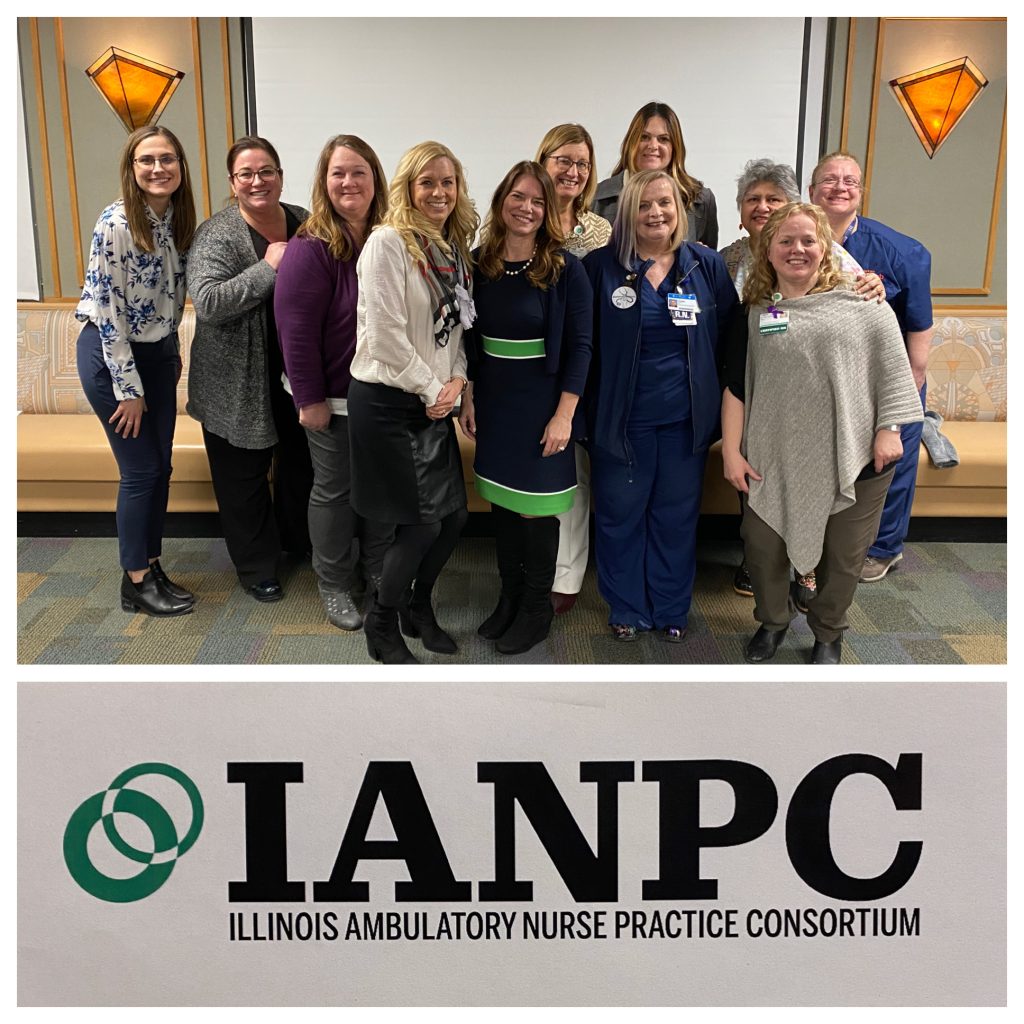 The Clare in Chicago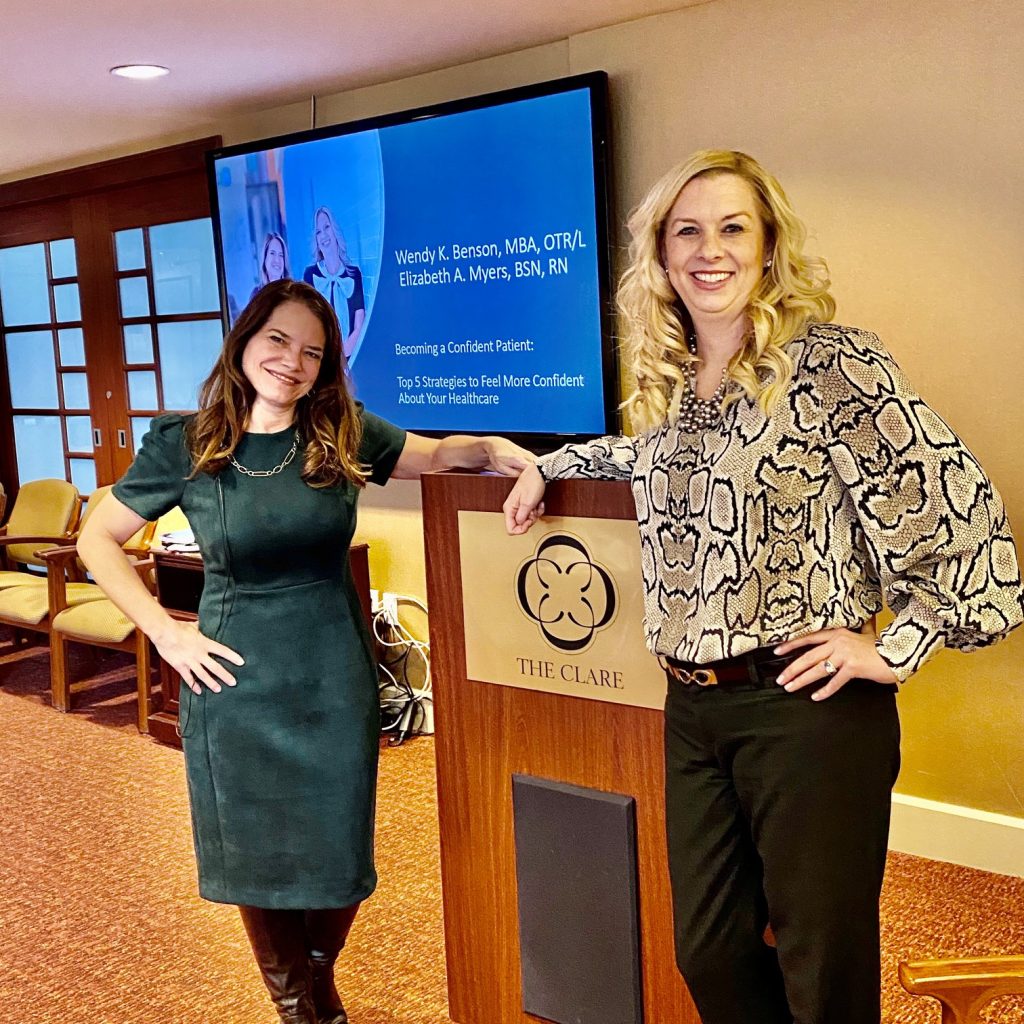 About the Authors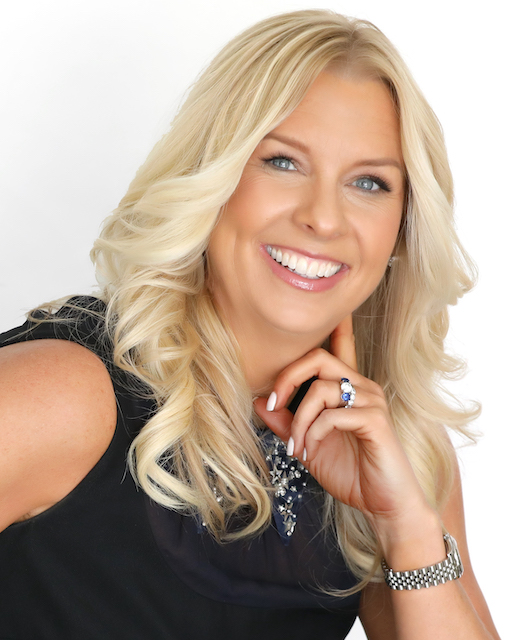 Beth
Beth Myers is a nurse care coordinator passionate about helping individuals on their health care journey. She founded 2×2 Health because she saw patients and families frustrated, not knowing where to turn or how to navigate the complicated healthcare system. 2×2 Health was born out of a desire to help patients team with their physicians to navigate the system as quickly and efficiently as possible.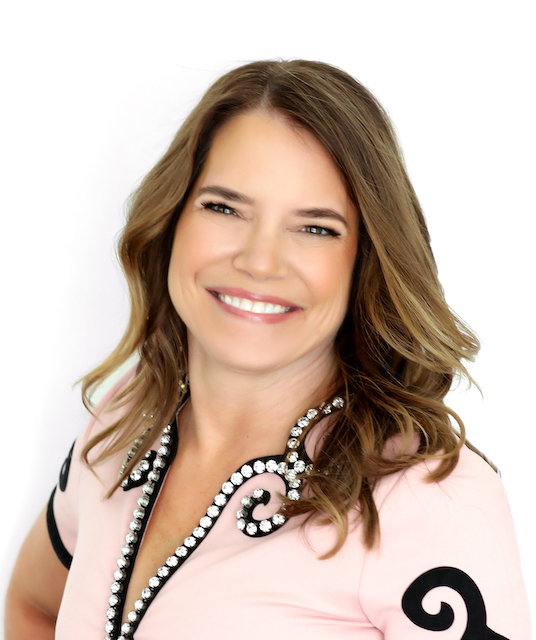 Wendy
Wendy Benson is an occupational therapist and health care executive who cares deeply about enhancing the health, well-being, and lives of others. She joined 2×2 Health to further develop and grow the services so that even more individuals and their families can be well informed, supported, and empowered. At 2×2 Health, we inspire confidence, navigate complexity, and provide care in a genuinely compassionate manner.
---
The Confident Patient co-authors share their expertise and perspective by contributing chapters in several books.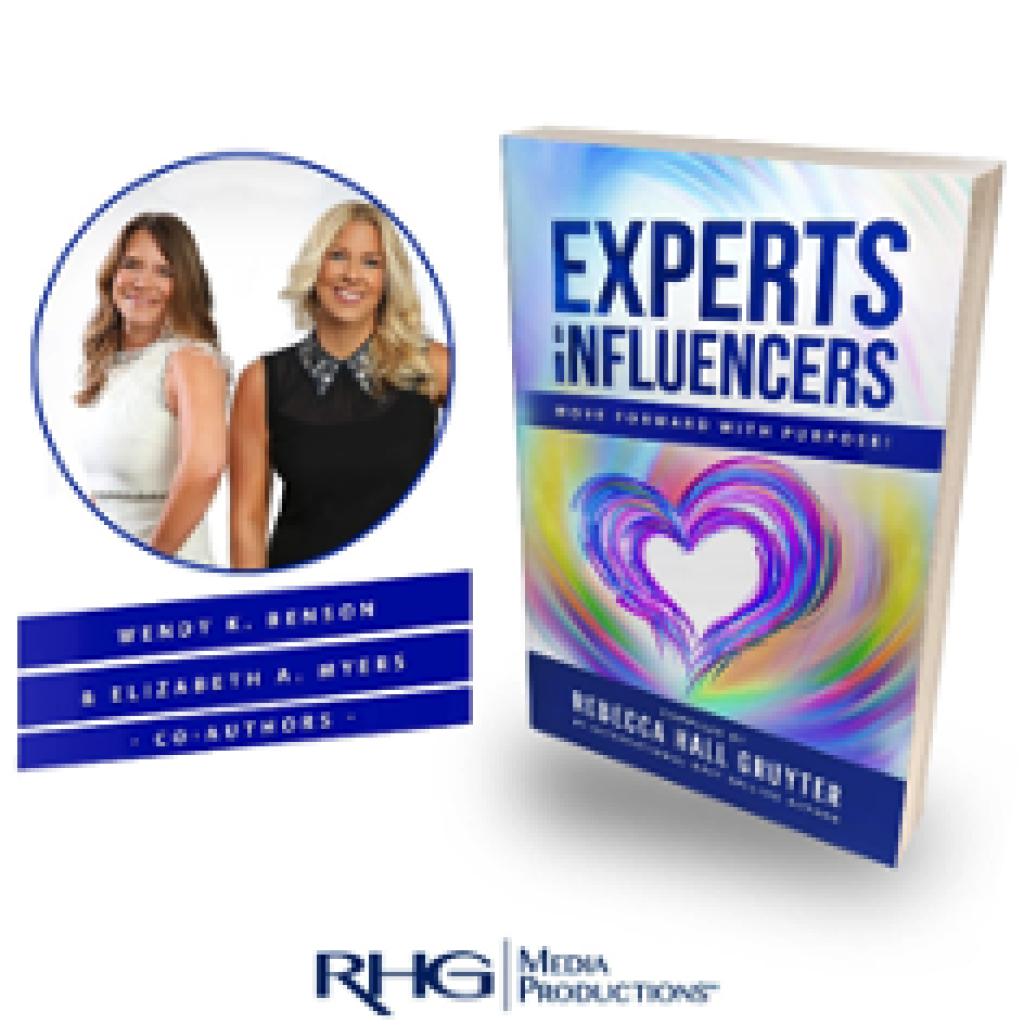 Experts & Influencers: Move Forward with Purpose – – a powerful anthology by author Rebecca Hall Gruyter.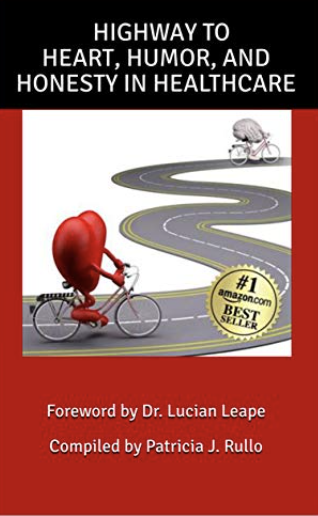 "We Are All in This Together" – it's the approach we take with our clients, and it's the title of our chapter in the newly released "Highway to Heart, Humor and Honesty in Healthcare" Anthology by Pat Rullo from Speak Up and Stay Alive – your healthcare and hospital survival guide. We are truly passionate about the benefits of collaboration, inclusivity, and teamwork, and now, more than ever, it is important that we come together with our medical teams to enhance our own health.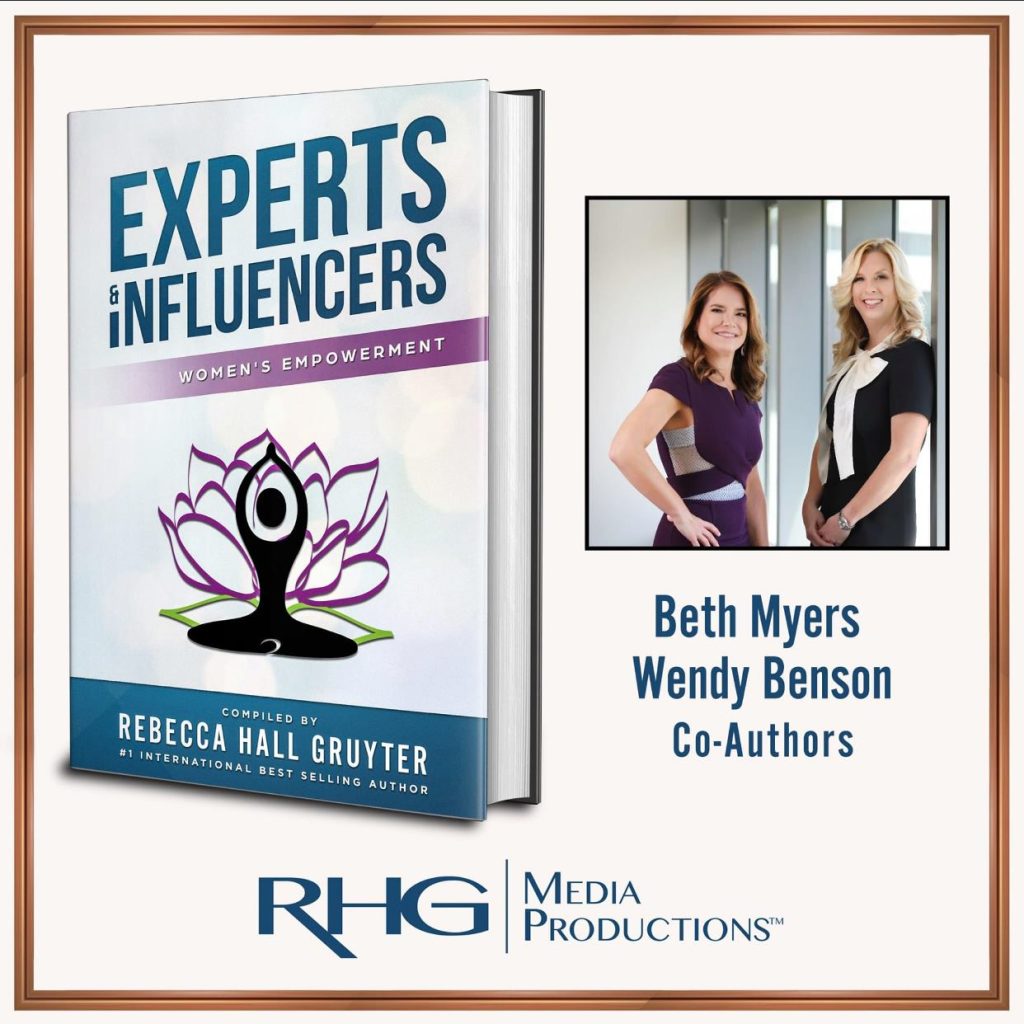 "Experts & Influencers Series: Women's Empowerment Edition" explores the stories of 15 women, as we share our chapter "The Power of Persistence, Questions, and Alignment of Purpose."
---
Guest Appearances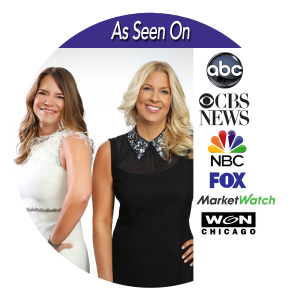 Authors Beth & Wendy have served as experts with national media and featured as guest speakers across the country.
Authors Beth and Wendy have appeared in many news outlets to promote The Confident Patient and the mission of 2×2 Health. Check out our blog to read the guest appearances from Beth and Wendy!
The Confident Patient in a New World
Watch the latest from Beth, Wendy and featured guests in The Confident Patient in a New World video series. Born from our international best-selling book, our video series "The Confident Patient in a New World" continues the dialogue between patients and the medical community, to foster an environment of collaboration and continuity.
What are 3 ways you can support someone with cancer RIGHT NOW? Find out as 2×2 Health's Beth Myers and Wendy Benson speak with Lindsay McDonell, author of "Dancing with Cancer and How I Learned to Lead.

Learn from Alzheimer's expert Danielle Arends as she shares insights on ways to spot early signs of the disease, and how caregivers can find support.

Hear how the personal experiences of Dr. Kern Singh, minimally invasive spine surgeon at Midwest Orthopaedics at Rush, shaped his approach to patient care, and his advice to patients: "If you understand the expectations pre-operatively, the satisfaction in post-op is much higher.
Additional resources
Age Care Webinar
Nutritional needs evolve as we age. Learn more in this Aging Care Solutions webinar with 2×2 Health's Beth Myers and dietitian Kim N.
Resources for Patients & Caregivers