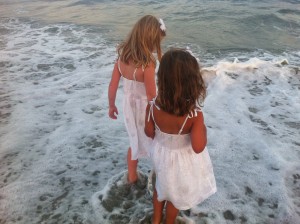 Research shows that taking breaks and living in the moment is a healthier way to live our lives. Whether you're caring for a family member who has health concerns, a parent of young children, or a college student, we all need and deserve some dedicated time to step away and recharge. What better time to be reminded of this important advice than in the summer? Six of our favorite quotes to help us kick into summer relaxation are:
"Summertime is always the best of what might be."
― Charles Bowden
"The summer night is like the perfection of thought."
― Wallace Stevens, "The House Was Quiet and The World Was Calm"
"What good is the warmth of summer, without the cold of winter to give it sweetness."
― John Steinbeck, Travels with Charley: In Search of America
"It's a smile, it's a kiss, it's a sip of wine … it's summertime!"
― Kenny Chesney
"Come with me,' Mom says. To the library. Books and summertime go together."
― Lisa Schroeder, I Heart You, You Haunt Me
"One benefit of Summer was that each day we had more light to read by."
― Jeannette Walls, The Glass Castle
Whether this summer is a relaxing one or a season of transition, at 2×2 Health, we are here for you. We partner with you, your loved ones, and your medical team to help you manage the healthcare experience. If you need assistance with checking in on a family member, setting up and attending medical appointments, or brainstorming your treatment options with one of our expert nurses, we are here to assist you. Healthcare can be complex and overwhelming; our clinicians work closely with you and your medical team so the very best outcomes can be achieved with you and your goals at the center. Feel free to contact us to see how we can help you and your loved ones.
Healthcare with you. Healthcare for you.
Wendy Benson, MBA, OTR/L