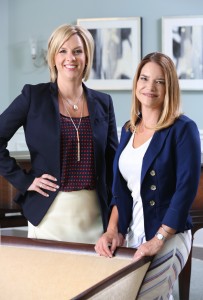 Last week, Beth Myers and Wendy Benson attended the 2nd Annual Patient Advocacy Symposium. The event was hosted by the Greater Chicago Advocates and took place in the new Shirley Ryan AbilityLab in Chicago. A huge shout out goes to Cybele Japczyk the 2017 Symposium Chair and L. Bradly Schwartz, the Greater Chicago Advocates President. There were a number of industry experts spoke including: Joseph Monahan, JD, MSW, ACSW, Lyn Franklin, Rick Tivers, LCSW, CGP, Karen Curtiss, Trisha Torrey, and Stephanie Johnson.
Several of the key points from the conference:
Joseph T. Monahan provided lots of information on understanding informed consent, issues of capacity affecting patient interaction, and understanding the importance of discharge planning. In our experience, these issues can be overwhelming and be concerning for clients, and to learn the specifics from an expert is educational and empowering.
Lynne Franklin described the neuroscience behind how at times of stress we may only use the "survival" portion of our brain (only one-third of it) when in a crises situation. Based on numerous client and family interactions, it is understandable that many individuals are feeling stressed, overwhelmed and in survival mode when they are faced with complex health issues.
Rick Tivers discussed his insights into difficulties that many healthcare professionals deal with and how important it is to respond appropriately. He highlighted how critical it is to "notice" and "pay attention" to the specific needs of the individual.   Rick also described several personality disorders and effective ways of communicating based on their preferences and styles.
Karen Curtiss talked about preventing harm in healthcare environments and shared specific strategies for safeguarding care. She also discussed healing the "cracks in care." Karen has many roles and offered insight from her family's experiences in hospital care. We share her passion for safe, quality care. Karen shared a quote that really resonated with us, "To the world, you are just one person. But to one person, you could mean the world."
Trisha Torrey identified trends and needs in the healthcare environment. She is also an accomplished author and a passionate supporter of patients' rights and focuses on empowerment.
What a powerfully, educational and inspirational symposium!
At 2×2 Health, if you or a loved one is dealing with a current or potential health issue, we are here for you. We manage the healthcare experience for improved outcomes. Healthcare with you. Healthcare for you.
Wendy Benson, MBA, OTR/L