It is common to feel like we don't have enough time in our day with the hustle and bustle of everyday priorities. But when a complex medical issue occurs for ourselves or our loved ones, the added pressure can often leave us feeling anxious and overwhelmed. Being someone who provides care can be stressful, and the number of caregivers is only increasing. According to the Family Caregiver Alliance, "Approximately 43.5 million caregivers have provided unpaid care to an adult or child in the last 12 months. [National Alliance for Caregiving and AARP. (2015). Caregiving in the U.S.] At 2×2 Health, when we partner with clients and their families, a common concern is how the family caregivers can effectively manage the components of everyday life with that of a complicated medical journey.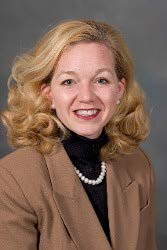 I connected with an expert in this area, Dr. Janine Gauthier Mullady, Owner and President of Life Reset Solutions. Before starting her company five years ago, Dr. Gautheir Mullady was the Cancer Integrative Medicine and Psychosocial Oncology Medical Director at Rush University Medical Center for over a decade.   I feel honored to know her personally; she is truly a compassionate person and professional who specializes in working with individuals and their families with Adjustment Disorders, Anxiety, Depression, and Post traumatic stress disorders.
Wendy: When we use the term "caregiver" who does this include?
Janine: The term "caregiver" is becoming more and more common. When we discuss "Who Caregivers Include" a quote from Rosalyn Carter comes to mind:
"There are only four kinds of people in this world—
Those who have been caregivers
Those who are currently caregivers
Those who will be caregivers, and
Those who will need caregivers"
Wendy: In your practice, what are some common themes you see with Caregivers?
Janine: Caregiving is a labor of love and a supportive way of taking care of your loved ones, but it can definitely take a toll. More than 4 out of 10 of Caregivers report that caregiving decreased their own physical health and 40-70% of Caregivers have clinically significant symptoms of depression. It is a critical time when it is more important than ever to focus on your health and well-being.
Wendy: What are some essential strategies that Caregivers can do take care of themselves?
Janine: There are several important ways that we can care for our mind, body, and spirit:
Make time for yourself—this includes getting back to activities that you enjoy: working in the yard, going for a walk, reading a book, keeping up a hobby that you are interested in
Find ways for other to help you—this can positively affect the care you provide others as well as your health. We all have limits to our strength and endurance
Connect with friends and other loved ones— letting go, relaxing, laughing and/or crying can help relieve stress and can reinvigorate our energy levels
Self-care is important— Jo Horne, author of Caregiving: Helping an Aging Loved One, created the Caregiver's Bill of Rights. The first one is: "I have the right to take care of myself. This is not an act of selfishness. It will give me the capacity to take better care of my relative." The complete list can be located at the Family Caregiver Alliance website: https://www.caregiver.org/caregiver%e2%80%99s-bill-rights
Care for your body by eating healthy and relaxing—studies have shown that yoga and relaxation for caregiver groups have demonstrated improved mental health and less depression
Commit to Laughter—first of all, it is FUN to laugh! Secondly, research has shown us again and again that laughter and humor positively impacts immune functioning—our endorphins and immune system. So, get together with friends or watch a show or movie that makes you feel good and laugh!
Wendy: These strategies are great! What if this isn't quite enough for someone?
Janine: Even those who try every possible strategy can need additional support. It is natural to feel overwhelmed, but if you notice signs like feeling tired or irritable most of the time, sleeping too much or too little, or you lose interest in activities you used to enjoy, it is time to reach out to a professional. I can help patients and/or their family members gain a sense of well-being and to promote healing.
Wendy: Janine, thank you so much for sharing this important information with us, I'm so glad that you are available to help those who need you!
At 2×2 Health, if you or a loved one is dealing with a current or potential health issue, we are here for you. We partner with experts, like Dr. Janine Gauthier Mullady to support our clients and their families during their journey towards recovery. We are your allies; we support you and help you manage the healthcare experience. If you have specific questions or simply want to brainstorm about options, just contact us, we are happy to help. Healthcare with you. Healthcare for you.
Wendy Benson, MBA, OTR/L