At the beginning of any sports season, we hear and read a lot about teamwork. Babe Ruth once said,
The way a team plays as a whole determines its success. You may have the greatest bunch of individual stars in the world, but if they don't play together, the club won't be worth a dime.
In Chicago, many of us are Cubs or White Sox fans, but regardless of the team we root for, we know teamwork is essential, and it's not just limited to baseball. Babe Ruth's focus on teamwork can translate into the importance of teamwork when it comes to healthcare. Next time you or a family member has a health care situation, we recommend asking yourself or family member the following questions:
Who is on your healthcare team?
Is there a key position or role that is missing?
If you have more than one physician, how is your treatment plan being communicated?
How is your medical information being conveyed to you and your family?

Who is the coach of your healthcare plan?
Do you have a specific, clearly identified goals?
When changes occur, who is included in these discussions and who communicates it to all the appropriate team members?
One of our valuable team members, Damaris Boutros, MS, RN, avid Cubs fan and Senior Clinical Coordinator at 2×2 Health describes how important a collaborative team is when focusing on your healthcare. Damaris spends a great deal of time bringing people together to ensure that the clients' individualized needs are at the forefront and that all the team members are coordinated in their efforts to enhance our client's healthcare experience. She shares that the ideal healthcare team is: "compassionate, focused, deep, and well rounded." Our clients really enjoy working with Damaris as she really takes the time to truly understand their goals and is adept at bringing the best "players" together for a seriously effective dream team.
Now, if only the weather was warm enough to enjoy a baseball game. . .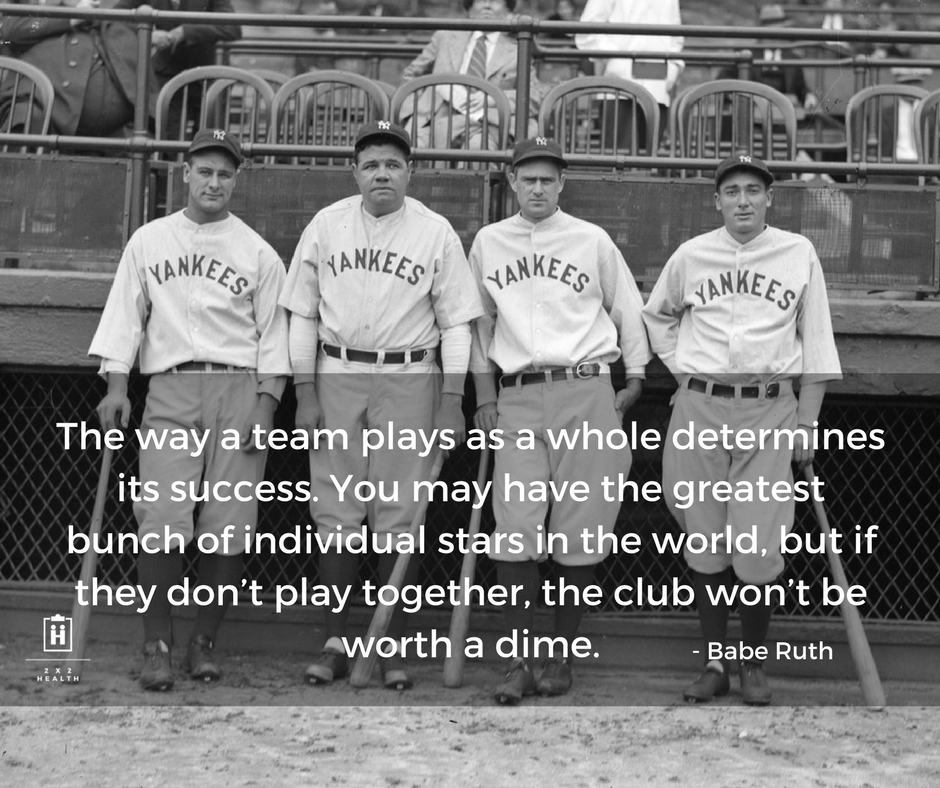 Wendy Benson, MBA, OTR/L