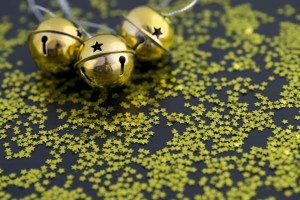 The holiday season often involves nostalgic sights and sounds but if you or someone you care about has difficulty hearing during family events, it can be stressful and less enjoyable.   Vikram Sobti, MD, MBA, co-founder of the company Audinix, and I have had multiple discussions about the holiday season stress for those hard of hearing.  According to Dr. Sobti, many people struggle with hearing loss and don't even know it.   The sense of hearing is so critically important, when we proactively address it, it can stave off dementia, depression, and feelings of socially isolation.  Audinix offers Primary Care Physician groups the ability to provide more comprehensive hearing care, including screening for hearing loss.  Dr. Sobti also provided the following six helpful strategies that can be used when communicating with those who have trouble hearing.
Be mindful of controllable background noise: Holiday music can help set the tone, but adjust the volume so that it does not prohibit guests from being part of the conversation
When talking to someone, don't block your mouth: Without realizing it, some people cover their mouths with their hands or napkins and that can impair the ability those who use the additional cues from lip reading and expressions
Face the person you are talking with: This helps both from the direction that the sound is traveling as well as seeing helpful cues from our mouths, expressions, and eyes
Speak clearly and enunciate your words: Try not to mumble and be mindful of the way we pronounce our syllables and words without dropping the volume at the end of each sentence or thought
When you are not sure, ask: Prompt the person you are talking with a question, is the volume and speed of my speech ok or am I difficult to understand? This will help the individual provide you feedback in a productive way while also showing them that you care
Listen: Take a breath, use the pause, and ask questions to learn more about their perspective. What can you learn from the person you are interacting with?
____________________________________
At 2×2 Health, we offer premier, concierge-style care coordination. As highly trained experts with clinical and caregiving backgrounds, we know it takes a deep understanding of the science, emotions, and relationships of caregiving to provide a truly, patient-centered experience.  We welcome families and healthcare professionals and believe everyone is part of the same care team, one built on mutual respect and sharing a common goal.  No matter where you are on your healthcare journey, we are here for you.
 Healthcare with you.  Healthcare for you.        
Wendy Benson, MBA, OTR/L