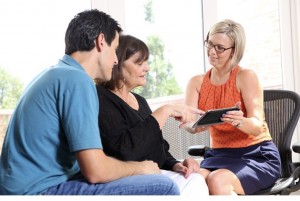 Two years ago, Beth Myers started a Health Care Coordination and Concierge Company; 2×2 Health. A Registered Nurse, Beth founded 2×2 Health because she saw patients and families overwhelmed and not knowing where to turn or how to navigate through the complicated healthcare system. She has always partnered with individuals, families, and their medical teams so that informed decisions can be made with expertise, support, and peace of mind.
I sat down with Beth, and we talked about why she created 2×2 Health and some of the highlights:
Wendy: What inspired you to start the company 2×2 Health: Private Health Concierge?
Beth: As a nurse, I have worked with countless talented medical professionals. But even with excellent health care teams, I noticed that patients and their families are often overwhelmed and nervous when it comes to their health and decisions involving healthcare. They sometimes didn't know what to do next, what to ask, or what to do if there were delays or any snags in the plan. When my niece was diagnosed with Leukemia, even with the support of healthcare professionals in the family, it was a frightening and anxious experience for the entire family. I witnessed how there can be inadvertent gaps when patients don't know what to do next or who to call when multiple diagnostic tests and specialists are involved. My goal was to create a team of compassionate experts who would help individuals and their families navigate and manage the healthcare experience in collaboration with their medical teams.
Wendy: What have you learned along the way?
Beth: So many things!
First, we learn so much by networking and meeting with key leaders within and outside the healthcare industry. Every time we describe the core of our business at 2×2 Health, we hear how necessary these services are and how helpful they would be for someone's spouse, parent, child, or themselves. In a perfect world, no one would need us, but when and if you do, it is important to know that we are here and available to help support you and your family through this journey.
Second, when we partner with clients and their families, the collaboration with the medical team helps everyone understand the options and plan going forward. I can't tell you the number of physicians and nurses who tell us how grateful they were that we all worked together so that the patient's goal is at the front and center and that the patient truly understands what is currently going on and is informed and empowered throughout the plan.
Third, every individual and their family are unique. A specific way that 2×2 Health has helped families is that we are can take care of many of the frustrating details and further open the lines of communication so that family members can get back to being supportive and reassuring instead of "managing" the healthcare maze. We don't just manage the health care experience; we help manage your level of stress.
Wendy: How do you see the future of 2×2 Health unfolding?
Beth: I love that we've built an incredible team of individuals with varied backgrounds: nursing of various specialties, therapy, pharmacy, social work, nutrition, and gerontology. I'm proud that we've grown and been agile enough to adapt to our clients' ever-changing needs. Our clients and their families continue to motivate us and they continually educate others about our highly personalized services. I strongly believe in our mission: "We guide individuals with complex healthcare issues with our compassionate experts who possess invaluable knowledge, experience, and relationships." Whether it is now, next month, or in two years from now, we are here for you when you need us.
Wendy: Thank you, Beth, I appreciate it and absolutely love being a member of the 2×2 Health Team!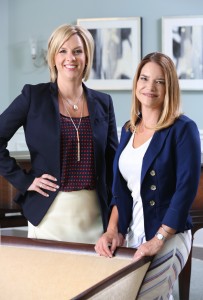 Beth: My pleasure! I really love our team too and wanted to wrap up with a portion of one of my favorite quotes by Ralph Waldo Emerson, "…to know that even one life has breathed easier because you have lived. This is to have succeeded."
Healthcare with you. Healthcare for you.
Wendy Benson, MBA, OTR/L